New for 2010. A tour down memory lane from The Nails' 1982 Tour to Los Angeles, courtesy of the photographs of the late great George. We scanned a bunch of transparencies and bring them to you. Click on the picture to take the tour.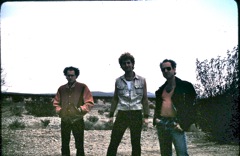 The more things change, the more they stay the same. Boulder Theatre in Boulder, Colorado, 1982 and 2010. Click on either picture for a page showing larger pictures.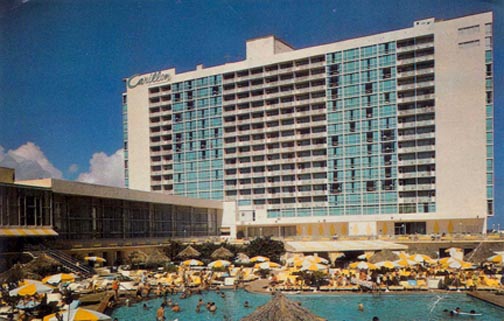 Carillon Hotel (1986 postcard) - click on it to view back -- Where The Nails stayed when recording Dangerous Dreams at Criteria Studios, N. Miami Beach, Florida. The hotel fell into a state of disrepair in the late 90s, was renovated and became a part of Canyon Ranch. It is currently (circa 2016) a wellness Spa.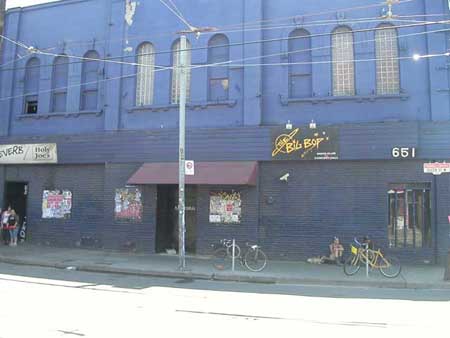 Kathedral Club, Queens West & Bathurst, Toronto (2006). Formerly The Holiday Club where CFNY (The Edge 102.1) broadcast a live Nails concert in summer 1985. A song from this concert appears as a bonus track on Dangerous Dreams CD.
Pictures of The Nails' 1985 California Tour! Click on the link for thumbnails, descriptions and mayhem.

Danbury, Connecticut - April 1985 (photo by Suzanne)

But wait, there's more! View more Danbury Pics! Some even show Mike Ratti! Click on the thumbnail to view the bigger picture, all courtesy of Suzanne.
| | | |
| --- | --- | --- |
| | | |
| | | Suzanne, A big hug to you. Thanks! |

The Ravers at Max's Kansas City - NYC, Summer 1977 (L to R):
Artie, David, Marc, Jon & Al (behind Jon and drums - Read Al's Obituary - updated with newly obtained info from 2006)
Marc and The Ravers rock out in Denver, May, 1977.

The Ravers Promo Pic 1977
Al, Artie, Marc, Jon and David

The Nails in 1982: George, Douglas, Tommy, Steve, Marc & David

1984: Steve, David, Marc, George & Douglas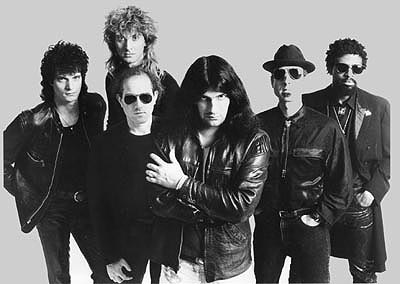 Promo Pic of The Nails in 1986...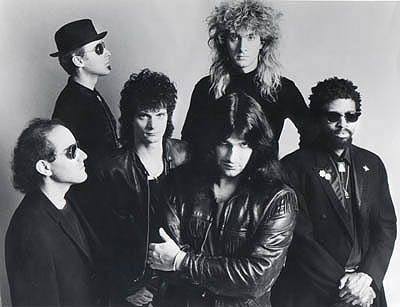 Another Promo Pic from 1986 - the famous?
Kaufman Bros. profile pic!
L-R: Dave K., George K., Mike, Marc, Steve (above) and Douglas