Welcome to our Home
New lower prices for CDs available on our CD Store Page. Full-length CDs now only US $9.99.
Downloads available on our MP3 Store Page -
US 89¢ per song, $8.99 per album. We are also streaming everywhere.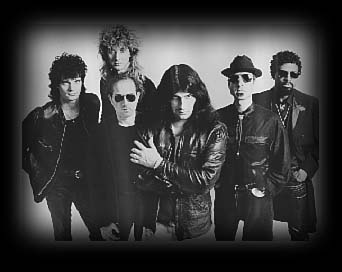 The Nails in 1986 (click on picture or name below to send email)
Mike-drums, Steve-Guitar, David-Keys, Marc-Voice, George (r.i.p. 2009)-Bass, Douglas-Sax

Click for our Older News Page
For Nails' CDs, click to purchase (or download) at the following outlets besides our own CD or MP3 store:
DO NOT DOWNLOAD (even ringtones) OR PURCHASE ANY MUSIC RELATED TO CORPUS CHRISTI. THERE ARE FREE REMASTERED MP3 DOWNLOADS OF ALL CORPUS CHRISTI SONGS (EVEN UNRELEASED) ON GEORGE'S WEBSITE. THE NAILS HAVE NEVER AND WILL NOT RECEIVE ANY COMPENSATION. THANKS!
Contact us at david@the-nails.com