Welcome to our Home
CDs available on our CD Store Page. US $1 shipping for most orders!
Mood Swing CD is now in a digipak. Add to your collection!
Downloads available on our MP3 Store Page -
US 89¢ per song, $8.99 per album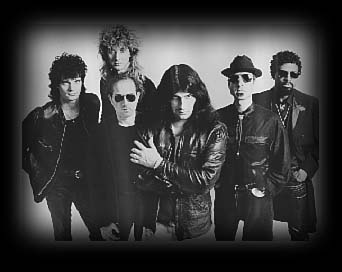 The Nails in 1986 (click on picture or name below to send email)
Mike-drums, Steve-Guitar, David-Keys, Marc-Voice, George (r.i.p.)-Bass, Douglas-Sax

Late Summer 2015 - David has released 40 solo songs recorded during and after The Nails.
Click for our Older News Page
The Nails will never be the same with George passing away in March 2009.
Click for The Nails' Facebook Group Page (login required)
Click for The Nails' Wikipedia entry
Click for 88 Lines about 44 Women Wikipedia entry
For authorized Nails' CDs, click to purchase (or download) at the following outlets:
DO NOT DOWNLOAD (even ringtones) OR PURCHASE ANY MUSIC RELATED TO CORPUS CHRISTI. THERE ARE FREE REMASTERED MP3 DOWNLOADS OF ALL CORPUS CHRISTI SONGS (EVEN UNRELEASED) ON GEORGE'S WEBSITE. THE NAILS HAVE NEVER AND WILL NOT RECEIVE ANY COMPENSATION. THANKS!
Discography/Songs | CD Store | MP3 Store | Listen to The Nails
Free MP3s | Lyrics | Interviews | Flashback Pix Page
George's Home Page | Dave's Home Page | Scrapbook
News | Album Graphics | Video Page | Back to Home Page
Contact us at david@the-nails.com